DAC CONSULTING BRATISLAVA – CONSULTANCY ON CUSTOMS AND EXCISE DUTIES
POSKYTUJEME TIETO

PORADENSKÉ

SLUŽBY
DAC Consulting focuses primarily on comprehensive consultancy in the application of excise duties regulations in the duty field. As for the customs field, we can cover it in the full scope from advice and consultations to representation of the clients before state and public administration authorities. We do our best in order to ensure that our clients receive services at a high professional level, which will meet all their individual needs.
---
O NAŠEJ SPOLOČNOSTI

DAC Consulting

V BRATISLAVE
Our team consists of experts with many years of experience in the field of customs, duties and international trade.
We make sure that our service is always up-to-date and therefore we consistently monitor development in the field and in the relevant legislation.
YOU WILL BENEFIT FROM OUR SERVICES IF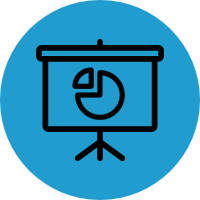 YOU REPRESENT AN ENTITY WHICH TRADES WITH COUNTRIES OF THE EUROPEAN UNION;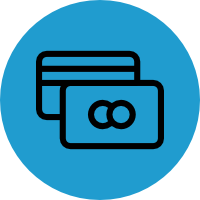 YOU TRADE WITH COUNTRIES OUTSIDE THE EUROPEAN UNION AND YOU APPLY CUSTOMS LEGISLATION IN PRACTICE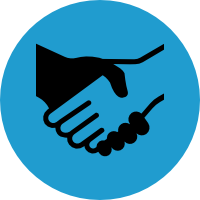 YOU DO BUSINESS WITHIN SLOVAKIA AND YOU WOULD LIKE TO FOLLOW ADVICE IN THE FIELD OF EXCISE DUTIES.
To our clients we provide tailor-made services which are based on a detailed knowledge of their preferences and requirements. Do not hesitate to contact us so that we can provide you with services that will meet your requirements as much as possible.
---
SKÚSENOSTI V OBLASTI

DANÍ A CIEL
DAC Consulting has been operating in its current form since 2007.
From the very beginning, we do our best that each of our clients receives services exactly according to its needs and requirements, and thus has the opportunity to simplify its system, streamline its processes and save expenses within the applicable rules.
Adresa: Plynárenská, 1 821 09 Bratislava – Ružinov
ID No.: 36723894, VAT ID No.: SK2022301017
Office Banská Bystrica::
Horná 65A, 974 01 Banská Bystrica
Telephone: 02/3211 4771
E-mail: office@dacconsulting.sk
Web: www.dacconsulting.sk
WHAT SERVICES DO WE OFFER?
Naša spoločnosť sa venuje primárne colnej problematike a medzi našich klientov patrí celý rad spoločností, ktorých činnosť presahuje hranice krajiny a aj Európskej únie.
WHAT SERVICES DO WE OFFER?
Naše poradenstvo v oblasti spotrebných daní využívajú desiatky klientov, ktorí podnikajú v rámci Slovenskej republiky ale aj v iných krajinách Európskej únie.
WHAT SERVICES DO WE OFFER?
Naše právne poradenstvo zahŕňa predovšetkým konzultácie v oblastiach cla a spotrebných daní a v oblastiach, ktoré sú týmto oblastiam bezprostredne blízke; ponúkame taktiež sprostredkovanie právnych služieb špecializovanou advokátskou kanceláriou a to v konaniach pred colnými orgánmi, orgánmi finančnej správy, či súdmi.
WHAT SERVICES DO WE OFFER?
In addition to qualified consultancy, we also focus on seminars and trainings on various topics related to customs and duties.